WATCH NICK STEWART, AS "WILLIE," IN RAMAR OF THE JUNGLE
Nick Stewart (our theatre's founder) as Willie, and John Hall as Tom Reynolds, in SAVAGE CHALLENGE, a 1952 episode of "Ramar of the Jungle" (Courtesy of LikeTelevision (r)). You can buy episodes of Ramar of the Jungle and other vintage videos from this catalog.

---
ATTENTION TEACHERS, PARENTS WHO HOME-SCHOOL, AND HISTORY BUFFS
We are a non profit organization that offers rare and hard to find historical videos with actual footage of people and events, that students will be studying about in their history books. Click on each of two links below that say Documentaries and Reality Shows for lists of titles of interest to educators and history buffs. Also click on the link that says Silent Short Subjects for the Origins of Cinema which comes in 6 volumes. You may also find the Classic Commercials section of value.

Please contact us if you know of any lists or directories of individuals, schools, libraries,forums, etc., where it is ok to make our announcements, or forums and lists for educators and parents who home-school who are looking for ways to enhance their lessons with the educational historical movies & TV shows that we offer. Click here to leave a message or use one of the options on the right side of this webpage.
---
AUTOGRAPHS


Click Here for autographs.
All autographs you will find at Sign Here Autographs were obtained in-person by our company. No items were bought or traded for. If we didn't obtain the autograph we will not sell it. We do this to assure you that every autograph you buy is 100% with out a doubt Authentic. All Include a Certificate of Authenticity and a lifetime Money Back Guarantee!

All photos are 8 inches by 10 inches unless otherwise noted.
---
BUY VIDEOS & DVDS FROM OUR CATALOGS (BELOW)
(Check back often for new titles)
---

ACTION and ADVENTURE: Click here to browse our ACTION AND ADVENTURE film catalog.
---
THE "AMOS 'N' ANDY" TV SHOW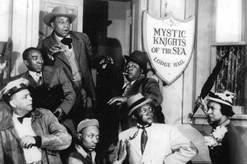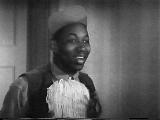 Click here for the "Amos 'n' Andy" TV show. Our founder Nick Stewart (in the baseball cap) played the part of Lightnin', the janitor.
---

BLACK FILMS: Click here for a list of Classic films that feature BLACK performers
---

CLASSIC CARTOON CATALOGS: We are revamping our classic cartoon catalog. In the meantime, please use the contact form (human click) above or the contact information at the bottom of the page to tell Valarie what titles you're seeking.
---

COMEDY: TV COMEDY CATALOG


COMEDY: CLASSIC COMEDY MOVIE CATALOG


COMEDY: COMEDY AND KID STUFF (Catalog will be uploaded in a few days)


COMEDY: JUST KID STUFF (Catalog will be uploaded in a few days)


COMEDY: SID CAESAR New!!! The Sid Caesar Collection is now available. Click here
---

We are happy to announce our new affiliation with Guthy-Renker. Click on the banner above for information about Dean Martin Celebrity Roasts. The special offer and special pricing that is available on TV is now available here.
---

CLASSIC COMMERCIALS: VINTAGE COMMERCIAL COMPILATIONS
---

CULT CLASSICS: Click here for our CULT CLASSICS Catalog
---

DRAMA and SOAP OPERAS: VINTAGE TV DRAMA and VINTAGE SOAP OPERA CATALOG
---

GAME SHOWS AND QUIZ SHOWS: TV GAME AND QUIZ SHOW CATALOG


---

DOCUMENTARIES and REALITY SHOWS - Historical recordings of days gone by. Current events, 1930s, 1940s, 1950s and 1960s style. Remember the past: REALITY PROGRAM CATALOG


DOCUMENTARIES and REALITY SHOWS: Click here for additional vintage DOCUMENTARIES
---

PRISON-RELATED FILMS, TV SHOWS AND DOCUMENTARIES: Click for Prison-Related Films and Documantaries
---

SILENT CLASSICS: Click for Silent Classics


SILENT SHORT SUBJECTS: Short Subjects
---

TELEVISION CLASSICS - All kinds of shows-- Westerns, Comedy, Variety, etc.You can even get a tape containing Marilyn Monroe's first appearance on network TV (Jack Benny Show, September 13, 1953- Item Number 4234): Classic Television
---

VARIETY SHOWS: TV VARIETY SHOW COMPILATIONS

TV Variety series from the late 1940s, 1950s, and 1960s

Check back. The variety show list will be uploaded within the next few days.
---

WESTERNS: CLASSIC TV WESTERNS CATALOGS

Annie Oakley

Other Vintage Western Series

WESTERNS: BONANZA TV SERIES

WESTERNS: Roy Rogers and Dale Evans Video Collection (Movies and TV shows)


WESTERNS: MORE TV WESTERN CLASSICS
---

SEASONAL/HOLIDAY PROGRAMS Catalog will be added in a few days, check back.
---

PROGRAMS PRODUCED ESPECIALLY FOR HOME VIDEO. Check back in a few days. This catalog is on its way.
---

VINTAGE TV PRESENTATION TAPE ... check back.
---
We also offer the folowing types of movies (The new catalogs will be online soon): Drama, Family, Foreign films, Historic and War films, Horror and Science Fiction, Juvenile Delinquent films, Musicals, Mystery and Suspense, Serials, Sword and Sandal, Unsold and Sold TV Pilots ..and More! Remember to email, write, fax, or use the chat feature (above) to tell Valarie the titles that you're seeking.
---
For fastest shipment order online, or call us on the telephone; if you order by mail, please send a postal money order for fastest shipment. We will wait for checks, etc., to clear before shipping your order.
Remember to first reserve your selections by email, phone or fax. Please order by mentioning the catalog number on the left side of the description of your item. Checks and money orders must be made out to "Ebony Showcase Theatre." We also accept credit and debit cards.
---
---
---

MAILORDER MOVIEHOUSE is a project of the historic Ebony Showcase Theatre. The Ebony Showcase Theatre was established in 1950 by pioneers Nick and Edna Stewart to fight racism in the entertainment industry. Nick Stewart played the part of Lightnin' on the "Amos 'n' Andy" TV show and is the voice of Disney's "Song of the South" character, Brer Bear. His voice is on the Splash Mountain Ride at Disneyland. Nick was recently inducted into the ACADEMY OF TELEVISION ARTS AND SCIENCES' new historic Archive of American Television to preserve his work for future generations. Nick passed away December 18, 2000.
Nick and Edna dedicated their lives to help others through their theatre. Buy collectibles and showbiz memorabilia from our website and help Edna and the Ebony Showcase to continue to provide community services at their historic non profit Ebony Showcase Theatre & Cultural Arts Center, Inc.

---
Ebony Showcase Theatre
and Cultural Arts Center, Inc.
P.O. Box 431375
Los Angeles, CA 90043
323-393-3744
708-789-8192 Fax

---
CHAT, WRITE, EMAIL, OR CALL US
Valarie Stewart , the webmaster of this site, is the daughter of Nick and Edna Stewart who founded the Ebony Showcase Theatre in 1950.
---
---
---
---